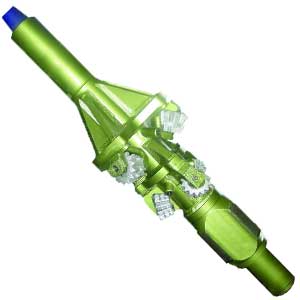 Hole Opener
Drilling a large diameter hole or expanding the diameter of an existing hole can often be completed efficiently with a HoleOpener. It is may be positioned along the string above bit subs.
Specification
Various cutters including Milled Tooth and TCI with special Teeth for opening holes in different formations such as soft, medium and hard.
Fixed diameter and Variable diameter in single-stage and Multi-stage.
OD between 6" and 42".