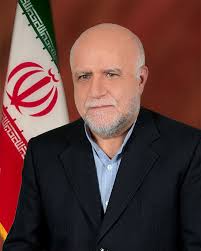 My Salary is 10m Tomans
TEHRAN, July 27 (Shana) – Minister of Petroleum Bijan Zanganeh said on Tuesday that his monthly salary hardly hits the scale of 100 million rials.
Zanganeh made the remark in an interview with Shana when asked about recent controversies nationwide over irregular salary payments of top state managers.
Government has said it will cap salaries of public officials after a row over the high level of pay of some employees.
"We do not wish to lower amount of salary of anybody but a legal ceiling has been announced by government in relation to the salaries deemed high," said Zanganeh.
He said the ceiling is defined differently for salaries of employees in south oil rich regions and Tehran. "The net salary ceiling ratified for Tehran is 190 million rials and that for southern regions is 240.7 million rials – 30 percent higher."
A scandal over the high salaries of directors at Iranian state-affiliated companies has triggered resignations at the Islamic republic's four main banks and its sovereign wealth fund.
The dispute erupted after media published the payslips of top executives, revealing that some were earning more than 1,000 times the minimum wage of $400 a month.
(shana)